Swan Stealth Microwave Black with LED Bulb 20L 800W SM22037LBLKN LED Display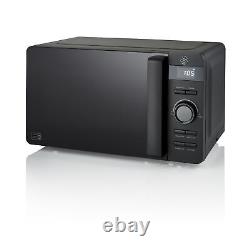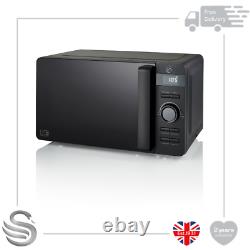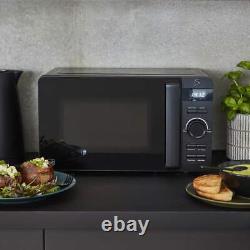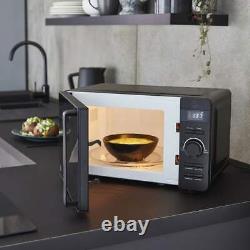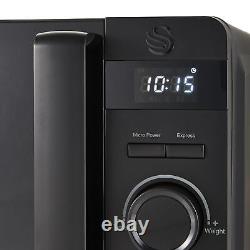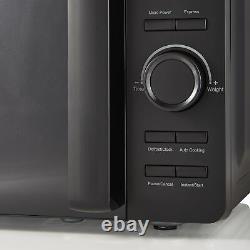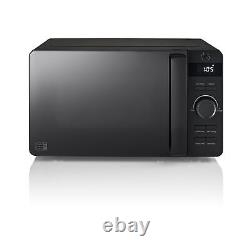 Swan Stealth 20L Digital Microwave Black with LED Bulb. Sleek and stylish all black design with matt black finish. Various power levels for heating a range of foods.
Large 255mm glass turntable tray. 800W power output ensuring fast and efficient heating. 60-minute digital timer with cooking end signal.
This sleek and stylish 800W Swan Stealth microwave is the perfect microwave for any guys or girls who are constantly on the go, busy kitchens, and those who are looking to gain some high-performance technology in their kitchen without sacrificing on style and design. The sleek and streamlined design adds a touch of class to your kitchen, and the luxurious matt black finish on this microwave, it looks good in any space. With the top level modern and stylish design combined with the efficient functionality, you will enjoy cooking your food almost as much as eating it. This microwave makes the process of microwaving your food easy, quick, efficient and convenient.
With an impressive 800w power output, this Swan Stealth microwave provides powerful heating for cooking a wide range of different dishes, from warming your leftovers and cooking vegetables to go with your evening meal, or making popcorn and defrosting bread. The generous 20 litre capacity on this Swan Stealth microwave means that you can cook or heat a large amount of food at once, eliminating the hassle of waiting for different components of your meal to be done. Swan Stealth Microwave Black with LED Bulb 20L 800W SM22037LBLKN LED Display. Swan Products Ltd provides a one to five year guarantee depending upon the type of product. How To Return A Faulty Item. At Swan we want to make returning an item as efficient and convenient as possible with the Collect+ service. You will need to package the item up and attach the label. Once dropped off you will be given a receipt with tracking for your item. Please check this listing page carefully as the answer is usually there. Swan Retro Square Sensor Bin SWKA4500. Swan Set of 3 Retro Storage Canisters.
Swan 1 Litre Stainless Steel Compact Cordless Kettle SK31020N.