Sharp YC-QC254AU-B 25L Flatbed Microwave Oven 900W with Grill and Convection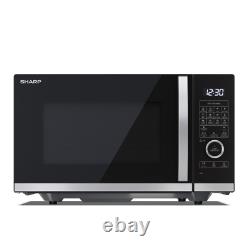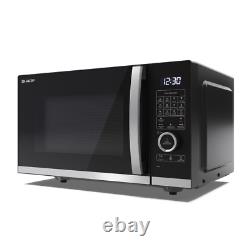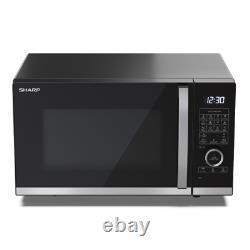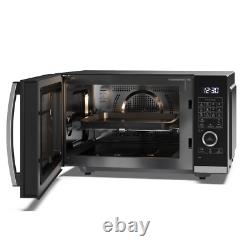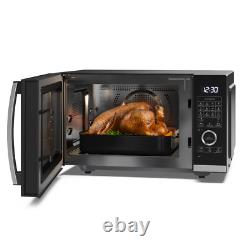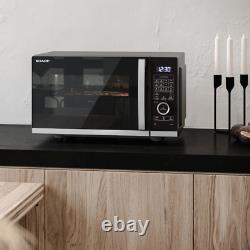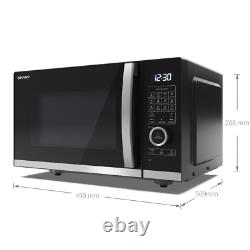 The SHARP YC-QC254U-B 25 litre Flatbed Semi Digital Control Microwave offers 900W of microwave power with 10 levels of power and 14 automatic programs (including defrost function). Also, with a 1050W grill that can bring even more enjoyment and variety to your quick cooking. You can even grill sausages, steaks, and chicken perfectly in this SHARP microwave.
The 25L capacity is made up of a spacious flatbed that perfectly holds the grill rack. 10 power levels and 14 automatic cooking programs allows for a large array of quick-cooking options, as well as the automatic defrost function which allows you to adjust the time and weight to your needs. With its user-friendly semi-digital control panel, choosing the right setting is made simple, and the flat contours are designed to be easily wiped clean. The white LED display functions as a clock when the microwave is not in use, and also has a kitchen timer function.