Daewoo Emerald Microwave 20 Litre 800W 6 Power Setting Defrost Green Gold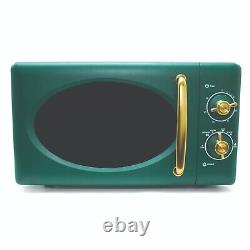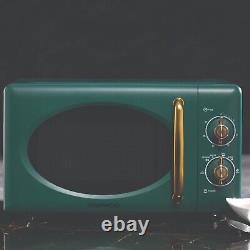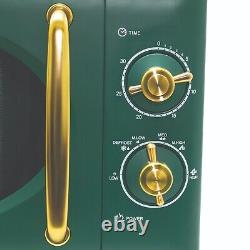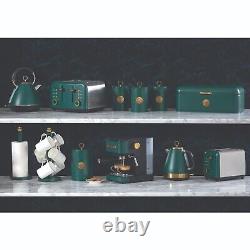 With its stylish emerald green and gold motif the Daewoo Emerald kitchenware range is stylish and unique, creating a rich, striking theme throughout your kitchen. Perfect for a family kitchen, this 20 litre microwave has 800w of power, simple to use dial controls, with 6 power settings.
Cook full meals quickly, or gently defrost, simply set the up to 30 minute timer then wait for the chime to signal your food is ready. Ranging from low, medium, to high, with settings in between, preparing your food won't take long with the Emerald microwave's 800w of power. This family sized microwave has a 20 Litre capacity, plenty of space for preparing your family's meals, whether that's cooking, defrosting, or reheating. The easy to read brushed gold dial timer can be set for up to 30 minutes, plenty of time to cook your meals, with a cooking end chime for when your food is ready. Gently warm through frozen food to prepare it for cooking, be that bread, meats, pies, anything that can be frozen ready for cooking later.
Featuring an emerald green outer, with brushed gold handle and dials, and a clean white interior.